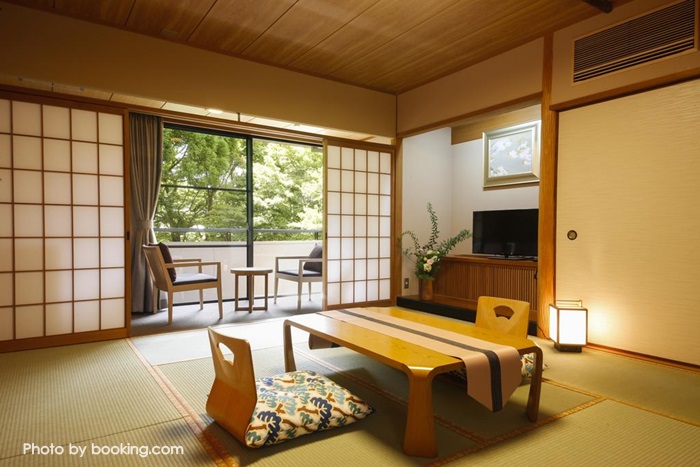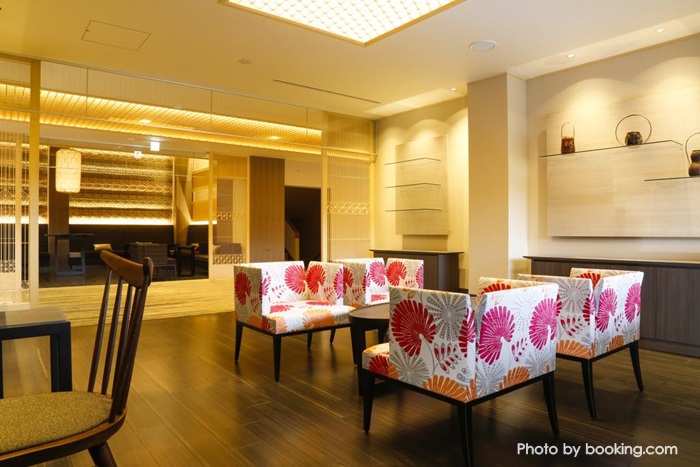 What kind of onsen ryokan is SPA TERRACE Shisui?
SPA TERRACE Shisui wouldn't be luxury, but very cozy.   This is like a hideaway for women.  If you are looking for small modern ryokans in Arima Onsen, you should stay here.  There are 14 rooms only.  Perhaps, if you are looking for rooms with private hot springs, I would recommend it.  Some rooms have private hot springs and cozy terraces.  Once we arrived at the property, the staff welcomed us with warmth.  We enjoyed welcome cakes and tea at the cozy lounge while checking-in.  The ambiance would be friendly, serene, and tranquil.  The ryokan would be great for couples, small groups, or solo travelers.  I noticed that there were many solo travelers at the property.  *A minimum age requirement of 13 applies.
Is the location easy to access?
Yes, it would be easy.  It takes 10min on foot.  Free shuttle service is available from Arima Onsen station.  You need to book it in advance.  Then, the staff can arrange to send your luggage to Arima Onsen Station after checking-out, so you can go sightseeing empty-handed.
How about toiletries & in-room amenities?
The free Wifi reception was good.  You can get a password to connect to the internet when you check-in.  Then all of the amenities are taken care of including minimum toiletries, yukatas, samue outfits, and green tea set, etc.  Room service is not available, but complimentary coffee, tea, and sweets are available at the lounge from 9:00-11:00, 15:00-17:00.  Also, complimentary wine, shochu, whiskey, and snacks, are available from 20:00-22:00.  You can chill out at the lounge whenever you like. 
How about In-house Facilities?
Overall rooms tend to be Japanese minimalistic, cramped, and very clean.  Then there are small communal hot springs.  Also, you can use large communal indoor and outdoor hot springs in the sister inn, Choraku.  They are open from 6:00-10:00, 15:00-24:00.  After visiting the communal baths, delicious fruit jelly was served in the sister inn.  Then there are three outdoor private family hot springs.  They cost JPY4,400 for 40min.  They are open from 6:30 to 23:00.  On top of that, you can use an outdoor swimming pool using hot spring water.  It's open between July and Aug.  You need to bring your swimwear, etc.  *If you have tattoos, you may not be permitted to use the communal bathing and swimming area.  Then this is not a universal design.  There are some steps.  If you bring people with weak feet, I wouldn't recommend it.  Then, there is a convenience store nearby.  There is a spa treatment shop.   It's open from 15:00-21:00.  You need to make an appointment in advance if you want to have a spa treatment. 
How about meals?
Japanese-French cuisine for dinner was wonderful.  All dishes tend to be sophisticated.  The portion tends to be small.  Dinner is served in a dining area in the sister inn.  *Please note that inform the staff when you book a room with dinner if you have any food allergies.  Alternatively, you can go out for dinner as there are many local restaurants around Arima Onsen Station.  Then western buffet-style cuisine for Breakfast is also great.  The buffet food is served in a dining area on 2F in the property.  You can choose Egg dishes such as French toast, Eggs Benedict or Spanish Omelette, etc.  We tried fluffy smooth French toast.  That's amazing.
My impressions
All staff tends to be sincere, attentive, and helpful.  They are very warm.  You can experience signature Japanese hospitality with a personal touch.  Overall the property has great value for money.  If anything, this property would be for women groups, solo travelers, or couples.  If you want to relax in a tranquil atmosphere, SPA TERRACE Shisui would be a perfect venue.  Have a nice trip!  Welcome to receive any questions about the property from the below space.   Check Availability and Pricing for the ryokan on Booking.com or Agoda
Info about SPA TERRACE Shisui
Style

Modern Onsen Ryokan

Check-in and out times

15:00/11:00


Estimated Price

30,000 JPY for 2 adults per room

Contact E-mail


info@arima-shisui.com

Internet Connection

Free WiFi in the ryokan

Facility Information

Wheelchairs are not available
Pets are not allowed
The free parking lot is available


Location

SPA TERRACE Shisui's MAP

Access

Free shuttle service from Arima Onsen Station

Address and TEL


Tel +81 78-904-0622

Official Homepage

SPA TERRACE Shisui's HP


Japanese Only

*All information above is as of the date that I posted on my blog.
You may be interested in other places near Arima Onsen.