TOP5 Best Traditional Ryokans in Kurokawa Onsen



Kurokawa Onsen is home to many charming and quaint traditional ryokans. Ryokan means a traditional Japanese hotel. Like the gardens of temples in Kyoto, they have magnificent gates and are tastefully decorated with moss, traditional stone statues, and stone washbasin. They show us the different expressions of the four seasons. It will be a memory you will never forget.
If I had to pick a drawback, most ryokans in Kurokawa Onsen tend to have somewhat outdated facilities, but since they are cleaned and maintained frequently, it doesn't bother me too much. However, if you've never stayed in a traditional ryokan before, you might find it inconvenient because the facilities are not up-to-date. Also, most of them do not have western beds in tatami rooms or elevators, which may be inconvenient for people with limited mobility or those with small children.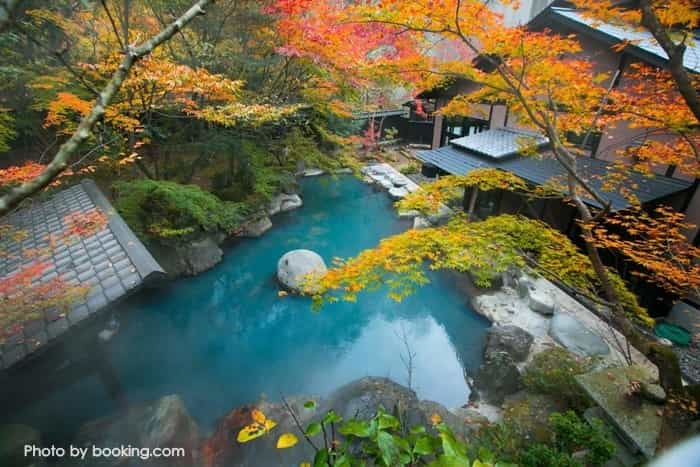 TOP1
Kurokawa So
This is a wonderful luxury onsen ryokan located a short distance from the hot spring town.

Read more

TOP2
Yamamizuki
This is one of the ryokans we always want to stay at when we come to Kurokawa Onsen.


Read more

TOP3
Ryokan Sanga
This is an authentic onsen ryokan, and I think it is perfect for those who want to enjoy such an ambiance.

Read more

TOP4
Okyakuya
This is a wonderful authentic mountain-style onsen ryokan. On top of that, it has a great cost performance.

Read more

TOP5
Yamashinobu
If you are looking for a cozy mountain hut-style ryokan with hot springs, you may want to stay here. There are 12 rooms on a vast site in the countryside.
Read more