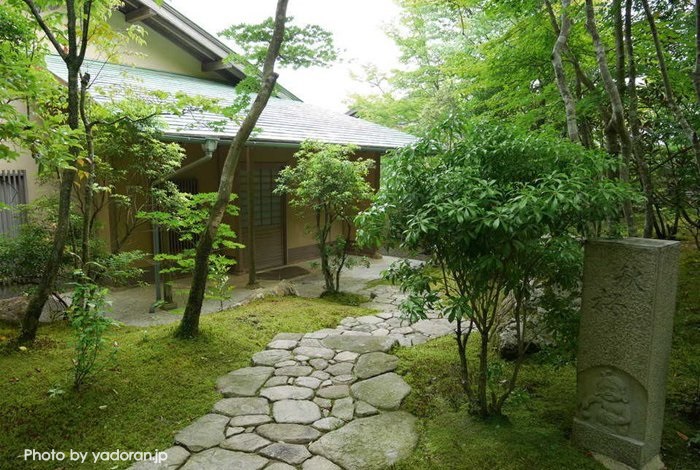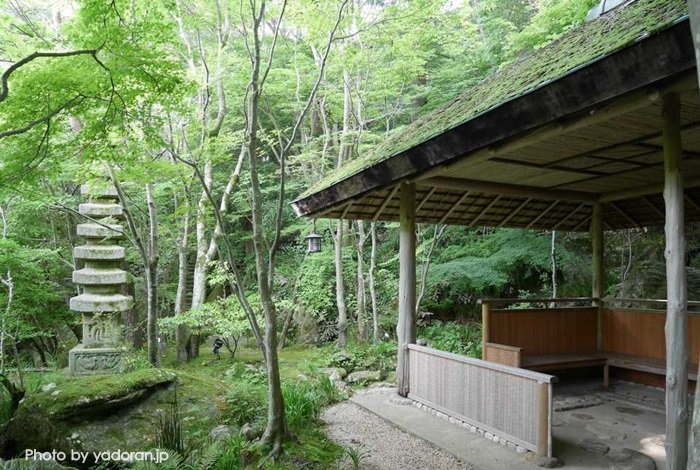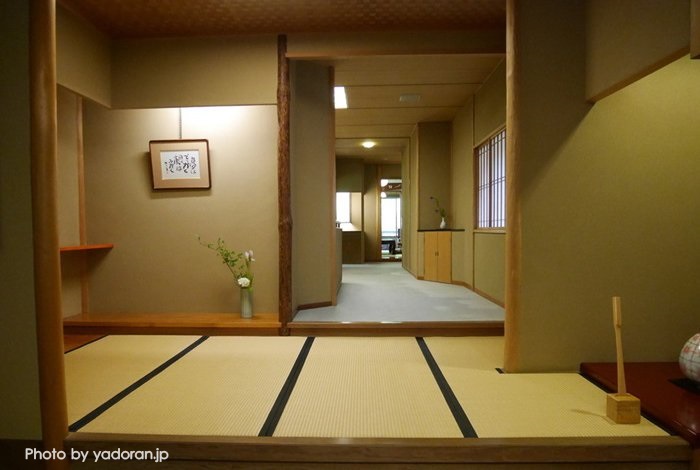 Hanzuiryo is a resort inn situated in the natural surroundings of Unzen National Park, Japan's first national park, located in Nagasaki Prefecture, Kyushu. Away from the crowds and bustle of the typical onsen hot spring town, the ryokan has 14 villas on spacious grounds of nearly 20,000 square meters. Each villa on this property has a unique design following the simple but elegant sukiya tea house style of architecture, and is set in a beautifully landscaped Japanese garden.  The ryokan is a very special place where only the chirping of birds and the natural changes of the seasons mark the passage of time, and where the heart seems to melt back into nature.
Style

Modern Traditional Japanese Ryokan

Guest Rating

Superb 9.2

Estimated Price

100,000 JPY for 2 adults per room

Contact

 info@hanzuiryo.jp

Internet Connection

Wireless LAN in the ryokan

Booking

Check Availability and Pricing for the ryokan
on

Booking.com

or

agoda




Location

Hanzuiryo's MAP

Access

Pick up service provided from Nagasaki Airport
or Isahaya Station.  Need to contant in advance.

Address and TEL

380-1 Unzen, Obama-cho, Unzen-shi
Nagasaki-ken 854-0621  Tel +81 957-73-2111

Official Homepage

Hanzuiryo's HP
Hanzuiryo is definitely top notch in Japan and one of the best in

Nagasaki

.  If you want to stay at authentic Japanese ryokans with traditional beautiful gardens in Japan, the ryokan would be for you.  Incredible ryokan with impeccable hospitality and awesome food everywhere.  Once we passed through the massive gate, we asked ourselves "Are we really in Nagasaki now ?"  We couldn't believe our eyes.  Maybe, Kyoto? Kanazawa? or Kamakura?  It was like we were truly in another world!  Then we fully enjoyed amazing Kyoto-style kaiseki food at an elegant room while viewing a well-kept Japanese garden.  It's e

xtremely

worth it if you love Japanese food.  The portion for dinner tends to be big.  We couldn't eat all dishes.  Then the building tends to old.  A room with an Engawa *Japanese style balcony, a Japanese large garden, traditional decorations, Japanese art of flower arrangements etc., is so specious, quaint, and graceful.  Also we had never met other guests in the ryokan during stay.  Absolutory the ambience made us so relaxed and we felt pampered.  It's not a cheap ryokan by all means.  But it's worth it if you want something very special when you are in Japan.  If you love

Asaba Ryokan

in Izu, you must stay here.  Your satisfaction would be very high.  The ryokan left a lasting impression.  We really felt proud of Japanese history, architecture, culture, and hospitality which we forgot without knowing when.  The best season to stay here would be in spring, early summer or the fall season.  Check-out time is supposed to until 12PM.  You will be able to fully chill out at the distinguished property.  Only my issue is that hot springs including the spring quality wouldn't be special even though the location is in

Unzen Onsen

.  It was such a disappointment.  Therefore if you are a hot spring lover, I wouldn't recommend it.  If you expect wonderful hot springs to soak in, I would rather recommend

Unzen Fukudaya Yama Terrace Bettei

.  Also the location of Hanzuiryo wouldn't be convenient unless you drive a car yourself.  

 But currently there is an express bus only at 14:00 everyday from

Nagasaki airport

to

Unzen

.  It takes approx. 2 hours, 3,000yen *Round trip.  If you need to arrange it, you might want to ask the ryokan's staff in advance at least 2 days before.  They can book bus seats for you instead.  It's easier to visit here by bus from the airport. 

Have a nice trip ! 
Welcome to receive any questions about this ryokan from the below space.  *All information is as of the date that I posted on my blog.
You may be interested in other places near Nagasaki.