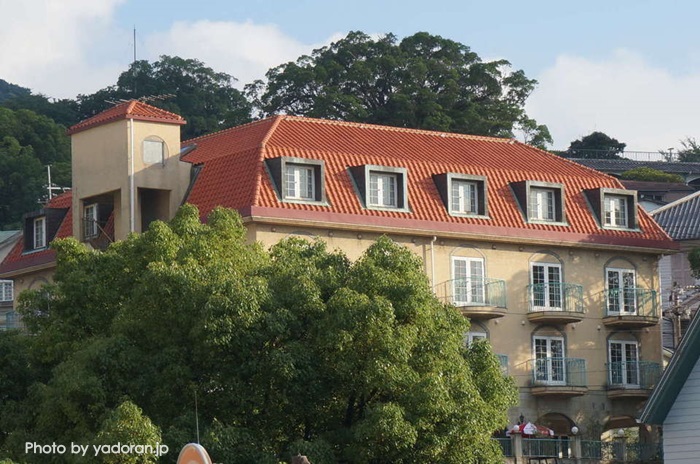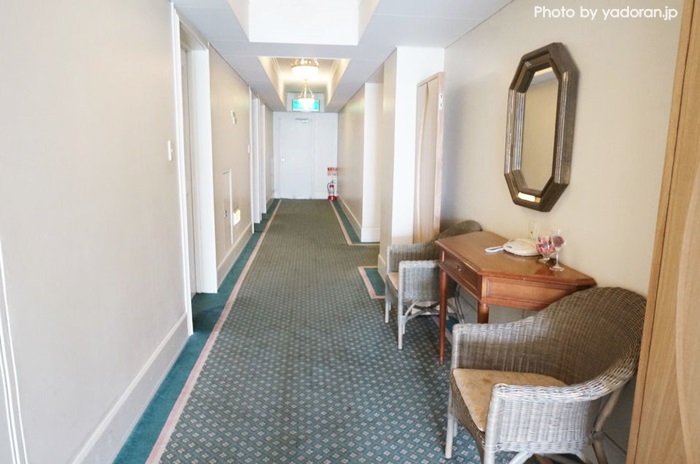 The property wouldn't be luxury, but very cozy.  On top of that, it has great cost performance.  If you are looking for boutique hotels in Nagasaki, I would highly recommend it.  There are 23 rooms only.  If you are going to stay here, I would highly recommend booking a room with ocean views on 3F or 4F.  Others wouldn't have special views.  The ambience would be tranquil, serene, and relaxed.  The hotel would be great for family, couples, small groups, or solo travelers, but not business persons.  An access to the property is not convenient.  The location is perfect for sightseeing.  Then facilities tend to be worn-out.  Wall paper and carpets were a bit stained.  Also there are only a few outlets in rooms.  You may feel inconvenient when your charge your iPhone, iPad, or PC, etc.  Then all of the amenities are taken care of including enough toiletries, pajamas, bathrobes, bottled water, and a green tea set, etc.  There are Aromatherapy Associates and Margaret Josefin amenities at the bathroom.  Then there is a cozy lounge on 1F.  Complimentary coffee, tea, fresh juice, Japanese sake, wine, beer, snacks, and cookies, etc., are available.  The lounge is open from 7:00-10:00, 15:00-24:00.  Room service is not available.  There is a convenience store nearby.  Then

the hotel is not universal design

.  There is a lift in the building, though.  There is no wheelchair available.  If you bring people with weak feet, you may want to ask staff in advance as they can arrange a room near the lift.   Then basically

wifi reception was around the lounge only

.  The lounge would be truly relaxed.  Most of guests were chilling out there while drinking.  Then food experience was wonderful.  If you are a gourmet, you should try it.  The Japanese-French fusion cuisine for dinner was very tasty.  Complimentary beer, Japanese sake, wine, cocktail, and fresh juice are available at the restaurant too.  Also local food for breakfast was good.  You can choose rice bowls and tea cups of Hasami ware before having breakfast.  *Please note that inform staff when you book a room with meals if you have any food allergies.  They probably wouldn't be able to prepare alternative food if you request on that day.  Then staff tends to be not sophisticated, but friendly, informative and helpful.  If this is your first visit Nagasaki, you may want to ask staff about recommended spots.  The location is near Glover Garden.  You may want to take a taxi from

Nagasaki Station

as there are many slopes around the property.  It would be very hard to walk if you have a lot of baggage.  It takes less than 10min by car from the station.  It costs around JPY1,000.  It seems that some taxi drivers wouldn't know the hotel's name so you may want to tell former "Hotel Majestic".  Alternatively it takes 5min walk from

Oura Cathedral Station

.  You may want to check a map carefully as it wouldn't be easy to find the entrance of the property.  Free shuttle service is not available.   Then the best season to stay in Nagasaki would be except the summer season.  Also it's the typhoon season from early July to mid Sep.  On top of that it's very hot and humid.  You may feel reluctant going out in summer.  Enjoy exploring an exotic Nagasaki city!  Have a nice trip!  Welcome to receive any questions about the property from the below space.  *All information is as of the date that I posted on my blog.  **

Check in and out times 15:00/11:00

 

You need to inform staff of your expected arrival time in advance

.
 Check Availability and Pricing for the hotel on

Booking.com

or

Agoda
Info about Setre Glover's House Nagasaki
Style

Classical Hotel

Guest Rating

Very Good 8.5

Estimated Price

21,500 JPY for 2 adults per room

Contact

 setre-glover@hol-onic.co.jp

Internet Connection

Free wifi reception at the lobby only

Facility Information

Wheelchairs are not available




Pets are not allowed


Free parking lot is available
Valet parking is available


Location

Setre Glover's House Nagasaki's MAP

Access

5min walk from Oura Cathedral Station

Address and TEL

〒850-0931  2-28 Minami Yamatemachi, Nagasaki


Tel +81 95 827 7777

Official Homepage

Setre Glover's House Nagasaki's HP  *Japanese only
You may be interested in other places near Nagasaki.