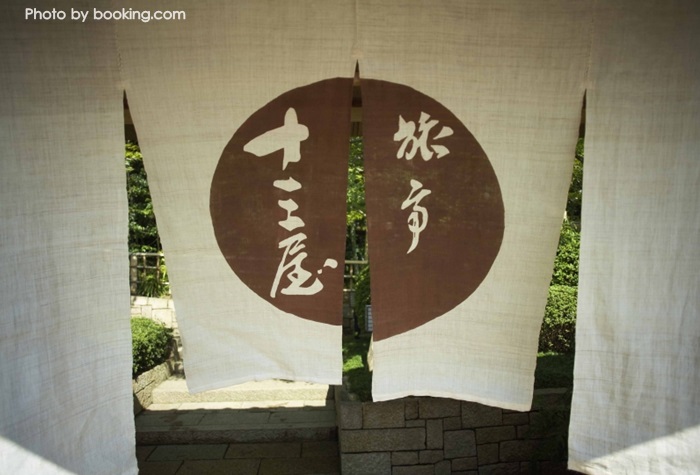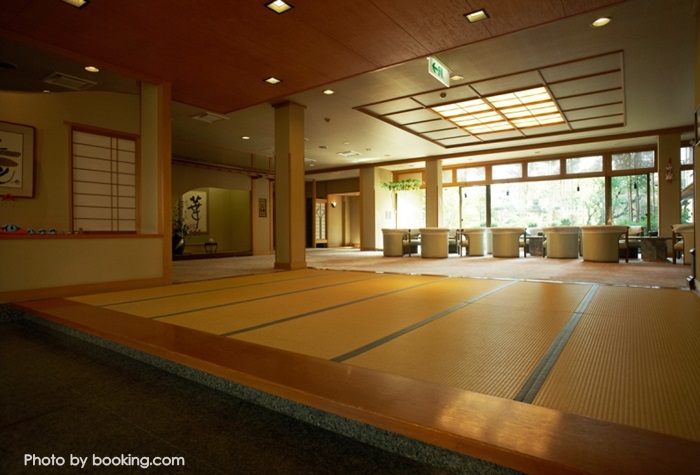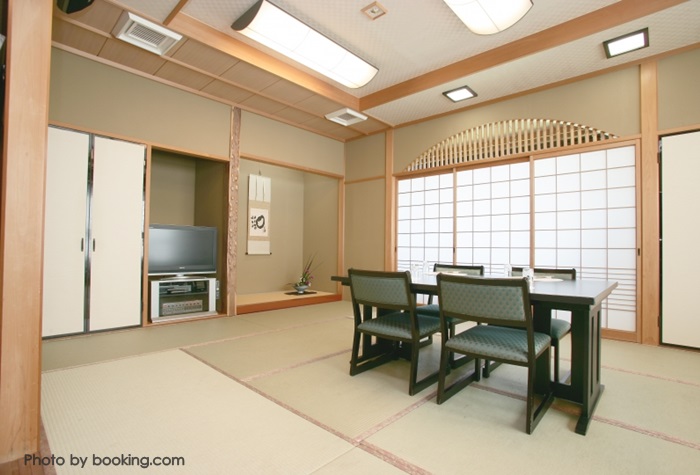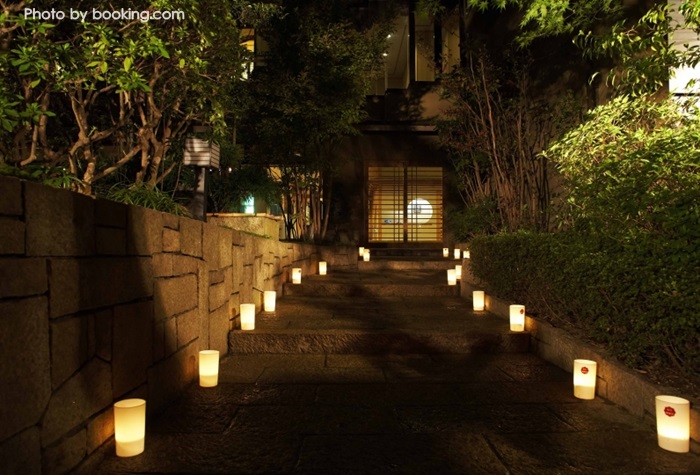 This is a small authentic ryokan in Nara. The property has just 6 rooms. If you want to feel Japanese – specific hospitality, I would highly recommend it. When you are in Japan, you would expect an experience of traditional Japanese way of life. If you are such a person, the ryokan would be for you. No doubt this is one of the best in Nara. Perhaps, if you plan to stay in Kyoto, Osaka, Kobe etc., you must visit

Nara

as well. An access of this property wouldn't be convenient, but the location would be absolutory perfect to visit around Mt.Shigi. The ryokan provides a pick-up service from

Oji station

, which is just the fourth station from

Nara station

. Then staff tends to be very warm, helpful, and professional. The ambience would be so tranquil, peaceful, and relaxed for adults. Facilities tend to be bit outdated, but well maintained, very clean and cozy. Actually, the Nara city tends to be one of country towns in Japan even though it's well known. In token of that, there are not few luxury hotels, restaurants, cafes, shops, etc., around there. That's why I wouldn't recommend staying in the city when you visit

Nara

unless you visit Japan the first time. We always prefer to stay at Kakinokiya or here at the present when we have a chance to visit

Nara

. The location near Mr. Shigi, would be very charming and quaint. We completely feel we are now in

Nara

. Also kaisaki food experience for dinner and breakfast is top notch in

Nara

. If you love Japanese cuisine, you must try it. If not, you might want to have meals around

Nara station

as there are some restaurants. Then only my issue is that there is no nice view from a room and no hot spring in-house. Actually the location wouldn't be an onsen area. It cannot be helped. Anyway, it seems that staff wouldn't speak English. If you have some specific requests, you might want to send an e-mail in advance.

info@jyusouya.jp

They almost understand English sentences. Also if you feel awful to sleep on Japanese-style mattresses in tatami rooms, you might want to request two mattress layers in advance to avoid having a backache. My mom always requests it when she stays at ryokans. At last, the best season to stay here would be in spring, early summer or fall. The weather is just nice, not so hot, and not so cold. If you want to view Sakura, you must visit in early April. If you want to view beautiful autumn color leaves, you might want to visit in Nov. Around

Mt. Shigi

would be very busy during the above seasons. Many people from the suburbs tend to flock to the mountain even though it's ordinarily very quiet around here. Have a nice trip! Welcome to receive any questions about the property from the below space. *All information is as of the date that I posted on my blog.  Check Availability and Pricing for the ryokan on Booking.com or Agoda

About Ryotei Jyusouya
Mt.Shigi has a long history of providing freshness and relaxation. Nara's nature and ingredients straight from local farms will fill you with satisfaction. Staying here will feel like a home away from home. The tatami floors feels comfortable under your bare feet and the Japanese style of the room will give you an inexplicable sense of nostalgia. Meals will be served in your own room.  Nara's freshest ingredients from the sea, mountain, and farm are used and prepared for you with traditional skills. Ingredients are selected under the strict eyes of the head chef to ensure that only the best ingredients are used.  These meals will be served to you in a tea ceremony course style. 
Info about Ryotei Jyusouya
Style

Traditional Japanese Ryokan

Guest Rating

Superb 9.3

Estimated Price

58,000 JPY for 2 adults per room

Contact

info@jyusouya.jp

Internet Connection

No wifi in the ryokan

Booking

Check Availability and Pricing for the ryokan
on

Booking.com

or

Agoda




Location

Ryotei Jyusouya's MAP

Access

15min by TAXI from Ouji station

Address and TEL

3-27 Shigisannishi, Sangō-chō, Ikoma-gun
Nara 636-0832
Tel +81 745-32-2231  Open Time 10:00-18:00 JST

Official Homepage

Ryotei Jyusouya's HP
You may be interested in other places near Nara.