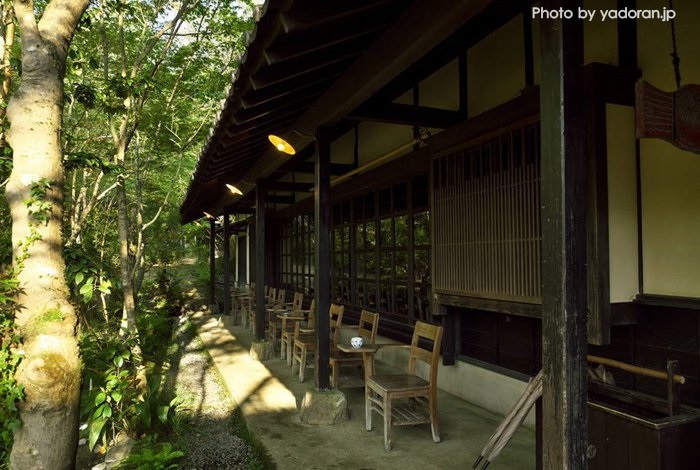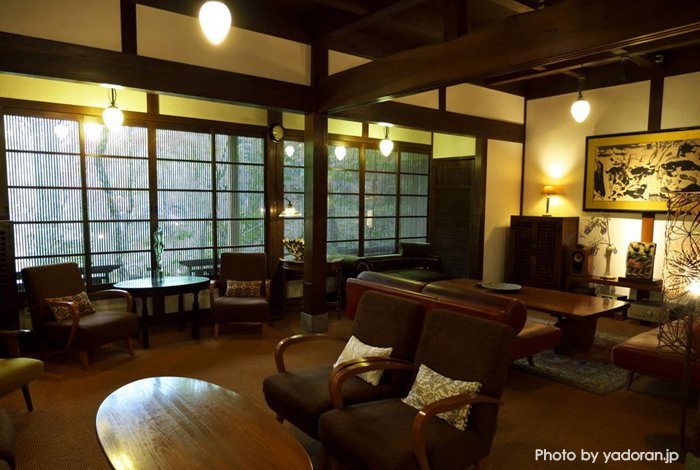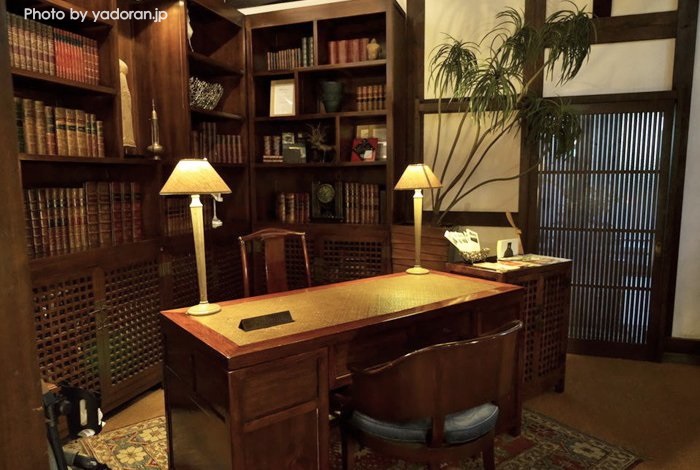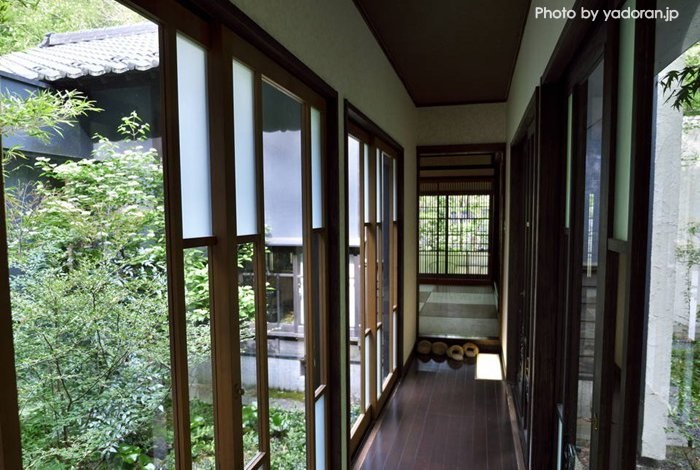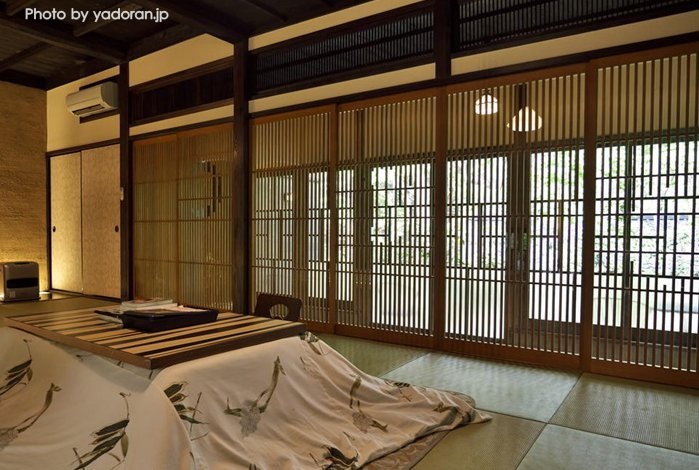 Although Yufuin is one of the most famous Onsen districts in Japan, Oyado Nihon no Ashitaba" is highly ranked as a luxurious hideaway. The ryokan only have 10 annexes as guest rooms in the spacious site of 15,000 square meters. This is located on the top of the hill so it feels as if you were in the highlands, as the air is so fresh here. You can relax all your senses as you are surrounded by the song of the birds, insects, and the fragrance of the flowers. Each annex has a unique and nostalgic design of both Japanese traditional style and Western style. All of the 10 buildings are separate from one another so you can enjoy your privacy. You can also book the various types of open-air baths. All of the baths are extensive and use 100% fresh hot spring water. The water of this hot spring feels soft and thick and envelops your skin.
Style

Japanese Villa

Guest Rating

Superb 9.1

Estimated Price

40,000 JPY for 2 adults per room

Contact

Call at +81 977-84-2664 from overseas
Call at 0977-84-2664 domestic Japan
Send Email at info@2hon-no-ashitaba.co.jp


Internet Connection

Free wifi in the ryokan

Booking

Check Availability and Pricing for the ryokan


on agoda or Booking.com




Location

Oyado Nihon no Ashitaba's MAP

Access

10min by taxi from Yufuin station

Address and TEL

918-18 Yufuinchō Kawakita, Yufu-shi,
Ōita-ken 879-5114 Tel +81 977-84-2664

Official Homepage

Oyado Nihon no Ashitaba's HP
The ryokan is very popular in Yufuin and it wouldn't be easy to book a room. The location wouldn't be convenient, 10min drive away from Yufuin station.  However it's worth it.  I like a room with charming and quaint antique furniture, hot springs, hospitality etc.  Each room tends to be very unique.  You may feel not functional or inconvenient in a room at first.  However, you will be able to become the type of person who can enjoy inconvenience during stay.  At the same time, you will be able to understand the owner's spirit.  Unless you are the such type of person, I wouldn't recommend the ryokan.  Perhaps if you bring small kids or elderly people with weak feet, this wouldn't be for you.  There are many steps when you move on site.  Also most of the rooms have no private hot springs, but instead, there are many private hot springs outside on large-site.  Therefore you have to move outside each time when you go to hot springs, front desk, dining room, bar, lounge, shop, etc.  You may feel troublesome during stay.  If you plan to book a room, you might want to check a weather forecast at first.  If it's fine, just go ahead.  Also I would recommend staying in here on weekdays, not weekends or Japan's public holidays.  The ryokan would be very busy.  You may have to wait until a private hot spring outside is aviable.  Then the best season to stay in here would be in early summer or fall if you are the first time.  You will be able to see magnificent views while taking a bath in a hot springs.  Only my issue is that food experience tends to be simple.  If anything, it would be a local cuisine.  Also wifi reception was very weak in a room when we stayed.  However we hope to return here someday.  Have a nice trip !  Check Availability and Pricing for the property on Agoda or Booking.com
You may be interested in other places near Yufuin.