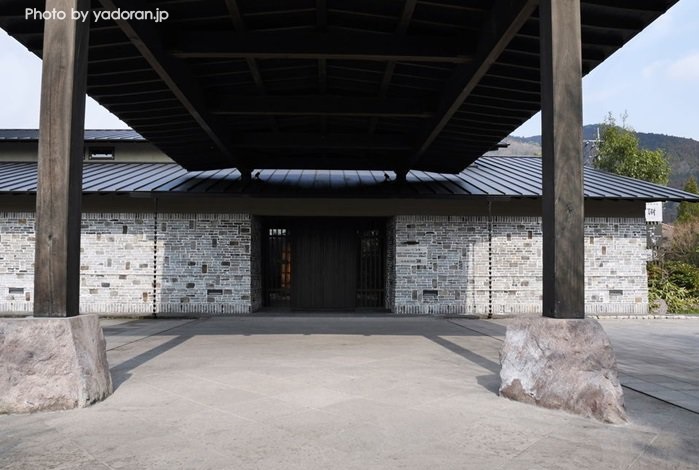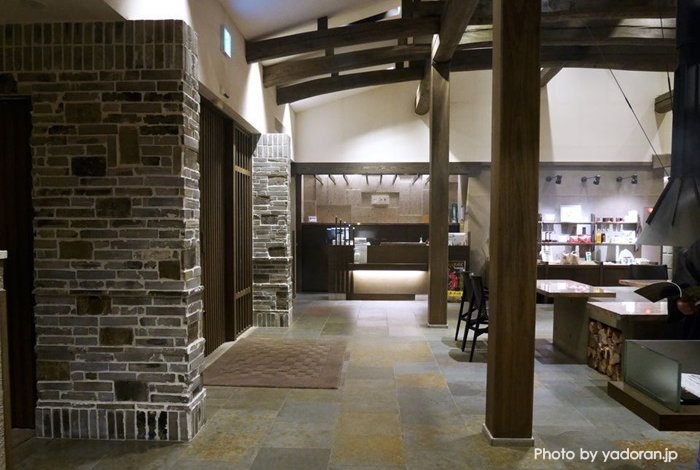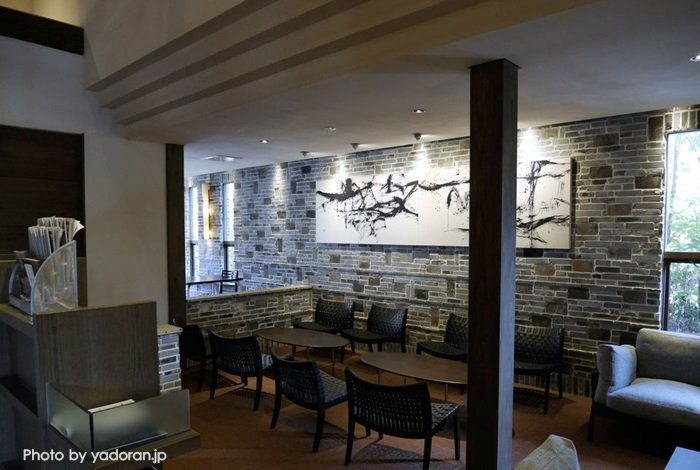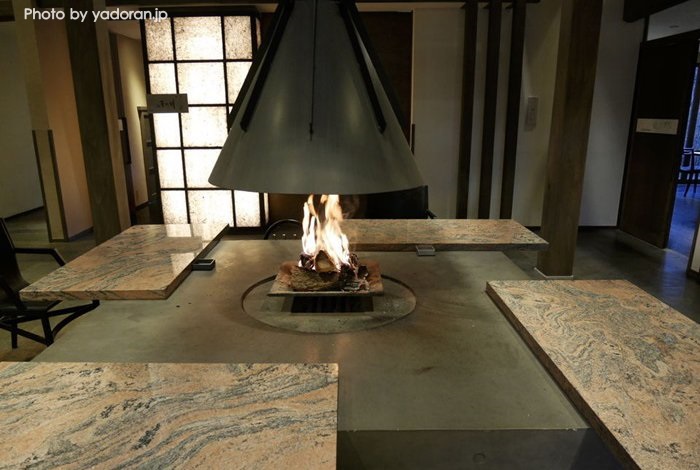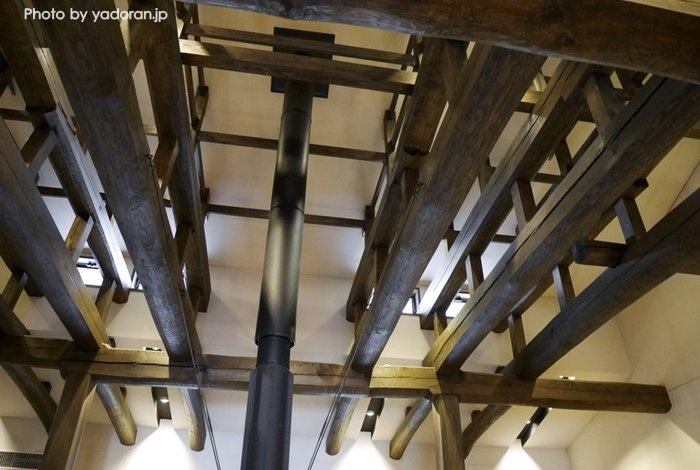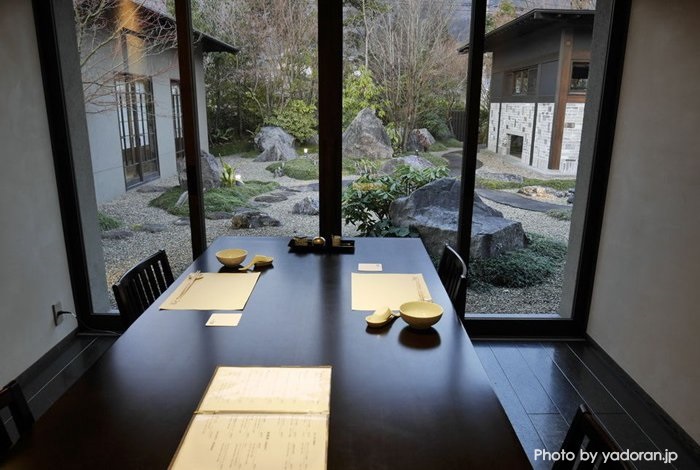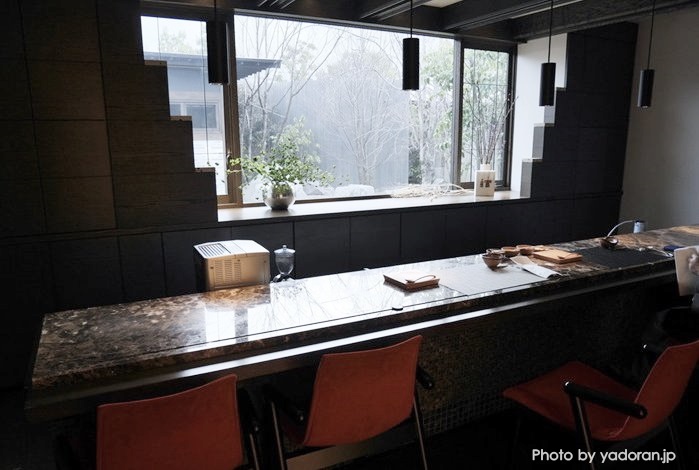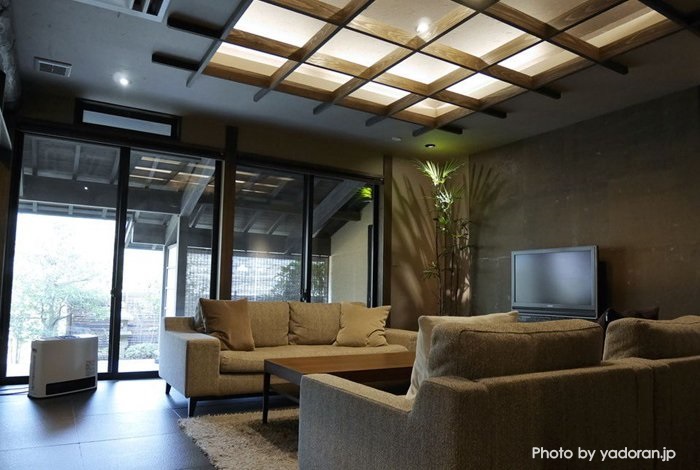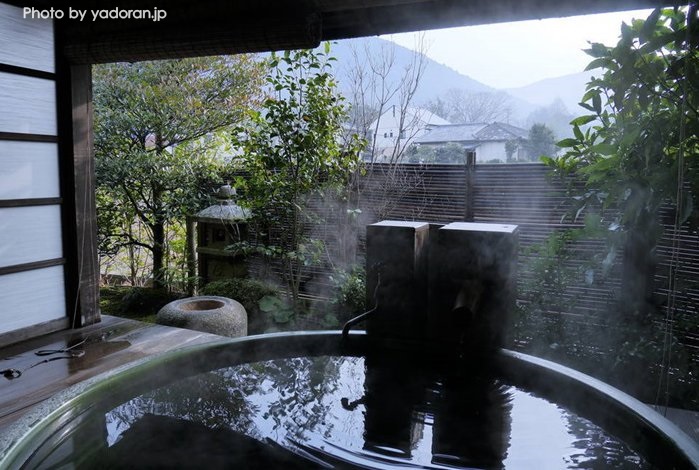 The hot-spring hotel where the separation which elaborated ideas for grand base in Yufudake and town of Yufuin respectively nearby is characteristic. The room where I equipped well with the exclusive bath and made total MODAN a theme both is creating appearance suitable for an adult hideout.  The restaurant where it can be satisfied with a new Yufuin dish with the ingredients in season is also juxtaposed.
Style

Modern Japanese Villa

Guest Rating

Superb 9.3

Estimated Price

50,000 JPY for 2 adults per room

Contact

Fill the form in 

Internet Connection

Free wifi in the hotel

Booking

Check Availability and Pricing for the hotel


on Booking.com or agoda




Location

Yufuin-bettei ITSUKI's MAP

Access

10min walk from Yufuin Station

Address and TEL

879-5102 Oita Yufu city Kawakami
Yufuin-cho 2652-2
Tel +81

977-85-4711  9:00-20:00 JST

Official Homepage

Yufuin-bettei ITSUKI's HP
I love this ryokan. This is like a Japanese-style modern villa.  This would be for family, couples, small groups, or solo travelers.  If you bring small kids, I would highly recommend it as well.  Each room is separated on site.  Also some facilities for kids are set up.  The location wouldn't be perfect, walk 20min from Yufuin station.  Also it wouldn't be easy to find the property.  If your bag is stuffed full or bring small kids, you might want to get a taxi from the station as there is no pick-up service provided by the ryokan.  Anyway once we entered into the gate, surprisingly everything, such as interior, decorations, furniture, private hot springs with water flowing directly from the hot spring source etc. would be impeccable.  Then food experience with many local fresh ingredients for dinner is wonderful, especially TEPPANYAKI.  Absolutory the ryokan has good value for money.  Overall the property would be high quality.  Actually as you may know there are many ryokans in Yufuin and most of them set up "tourist price".  But this would be exceptional.  We chilled out at the ryokan more than we expected.  We stayed in here only one night.  That wouldn't be enough.  We should have booked a room more than 2 days.  All staff tends to be sophisticated, flexible, and proactive.  No doubt they are the excellent group.  We really hated to leave here.    Absolutory we hope to return here someday. 
*Welcome to receive any questions about this hotel from the below space.  Check Availability and Pricing for the property on Agoda or Booking.com
You may be interested in other places near Yufuin.