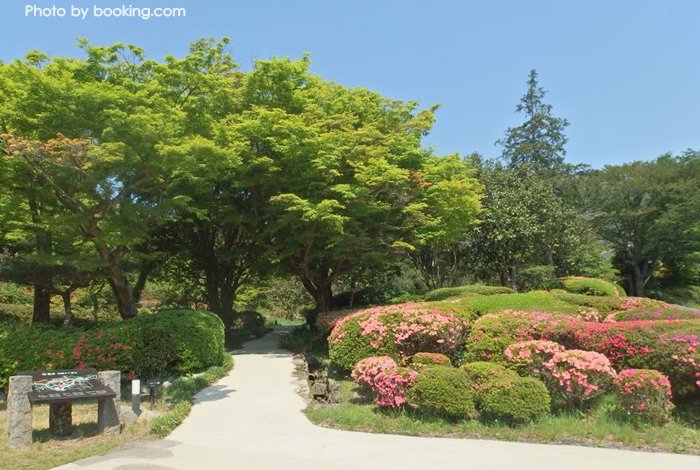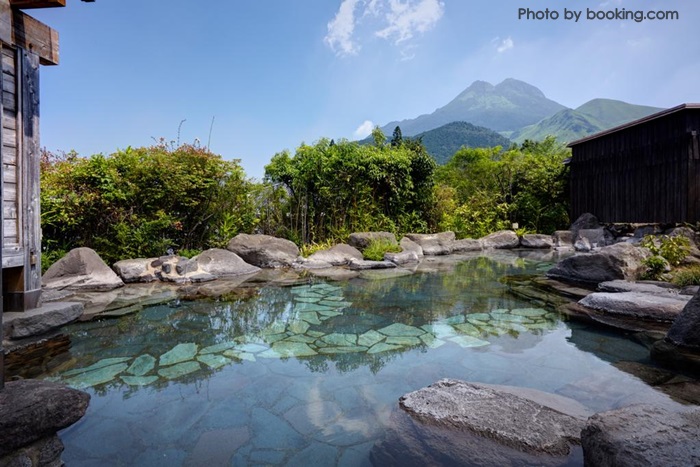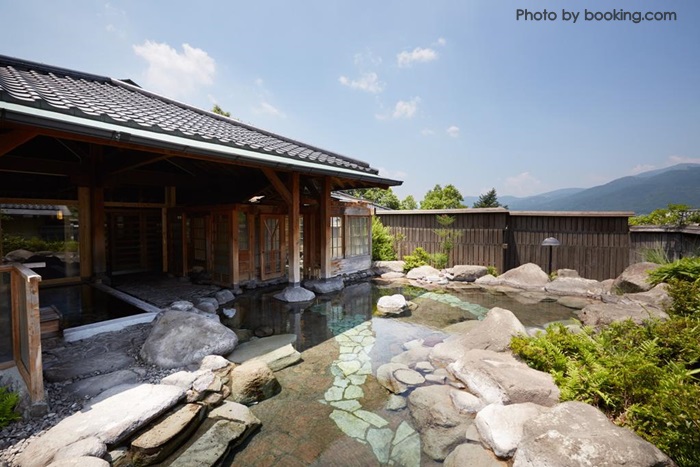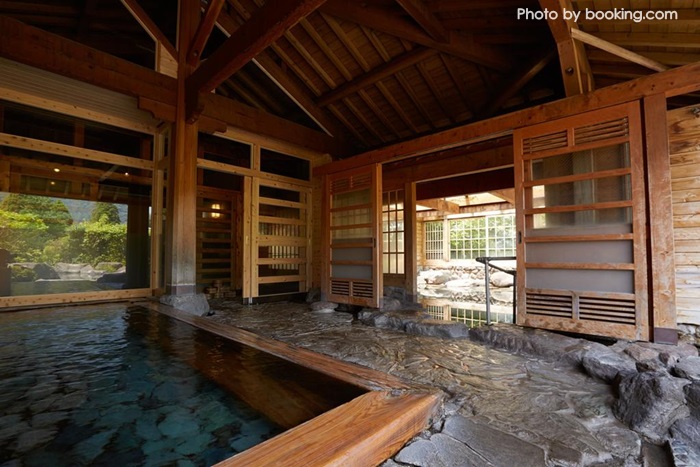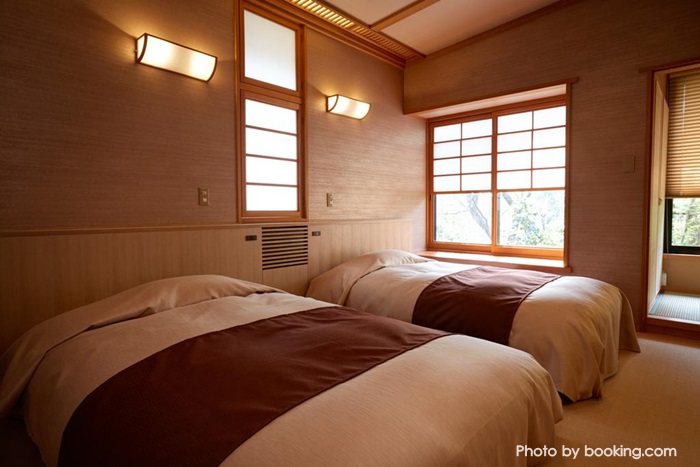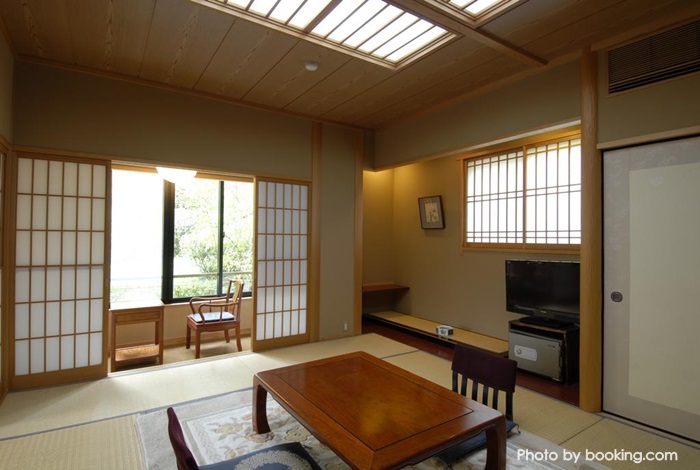 Built in 2000, Ryokan Meien to Meisui no Yado Baien is a distinct addition to Yufu and a smart choice for travelers. The city center is merely 2 km away and the airport can be reached within 60 minutes. With its convenient location, the hotel offers easy access to the city's must-see destinations.  Ryokan Meien to Meisui no Yado Baien offers many facilities including hot spring bath, massage, garden to enrich your stay in Yufu.
Style

Modern Japanese Ryokan

Guest Rating

Wonderful 9.0

Estimated Price

35,000 JPY for 2 adults per room

Contact

Call at +81 977-28-8288 from overseas
Call at 0977-28-8288 domestic Japan


Internet Connection

Free wifi in the ryokan

Booking

Check Availability and Pricing for the ryokan


on Booking.com or agoda




Location

Baien's MAP

Access

20min walk from Yufuin Station

Address and TEL

879-5102 Oita, Yufu, Kawakami 2106-2, Japan
Tel +81 977-28-8288

Official Homepage

Baien's HP  *Japanese only
Baien is one of the best in Yufuin.  The ryokan wouldn't be luxury.  But if you are the first time to visit

Yufuin

, I would highly recommend it as the location is perfect for sightseeing.  Perhaps, if you are the first time to stay at ryokans, this would be for you.  Then I would recommend booking a room with a private hot spring in the annex building.  Others wouldn't be special.  The room is truly relaxed, functional, and modern.  It's bit far from the main building.  You have to walk bit longer to the dining room for dinner and breakfast, lobby, public large hot springs etc.  The ryokan wouldn't be able to accept a request of meals served in the room.  You may feel troublesome if it's rainy or snowy.  However if you want to chill out at the ryokan, it's truly worth it.  Also there are wonderful public hot springs in-house.  You will be able to see dynamic views of Mt.Yufudake in good weather while soaking in the baths. It was awesome without any comparison.  All staff tends to be proactive, friendly, and helpful.  Overall there were many families, couples, and groups in-house when we stayed in here on weekdays.  The ambience was tranquil, cozy and relaxed.  Only my issue is that we had to go up a slope from the parking lot and there were the long stone steps on the way to go to the room from the front desk.  If you bring small kids or elderly people with weak feet, I wouldn't recommend the room in the annex building.  You may feel some stress when you move in-house.  Then if compared to other luxury ryokans in Hakone, Atami, Izu etc., food experience for dinner and breakfast wouldn't be special.  But overall, it was really a comfortable stay for us at Baien.  Anyway the best season to stay in here would be in spring, early summer or fall.  The well-kept large garden in-house is amazing for each season.  You must be excited to explore in the garden while seeing superb views of Mt.Yufudake.  It's truly worth taking a walk there.  Don't forget to check a weather forecast before booking a room !  If it's fine, just go ahead !  We hope to return back here one day. Have a nice trip !  *Welcome to receive any questions about this ryokan from the below space.  Check Availability and Pricing for the property on Agoda or Booking.com
You may be interested in other places near Yufuin.