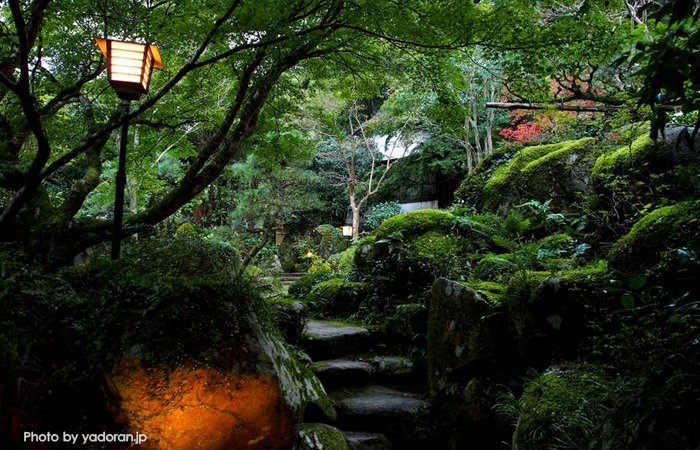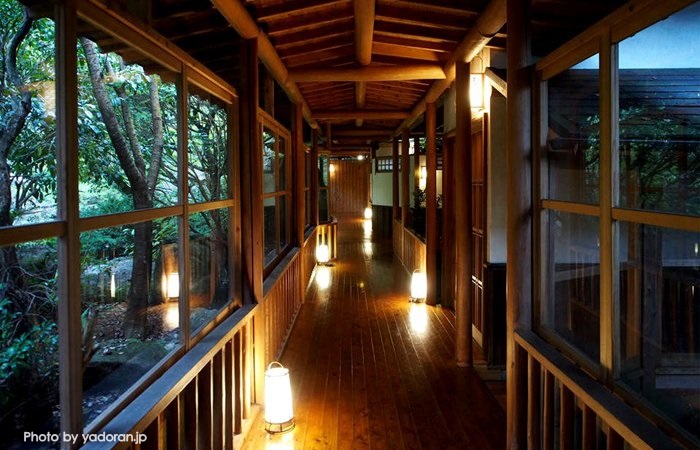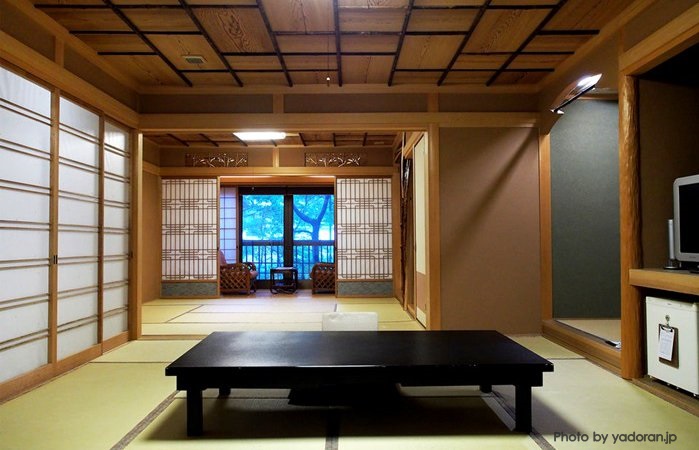 Akizuki Spa Ryokan Seiryuan is one of the best ryokans in Japan.  This is like a cultural museum.  We felt the luxury and authenticity at once.  If you are looking for a small authentic ryokan adventure in Fukuoka, I think you should stay here.  The experience is pure Japan and should definitely be tried.  In particular, we were overwhelmed by the beauty of the garden.  Perhaps, if you are looking for ryokans with private hot springs, I would highly recommend it.  Each room has a private hot spring.  There are 6 rooms only.  The ryokan emphasizes private experiences for each guest.  The ryokan would be great for couples, families, small groups, or solo travelers.  If you are going to stay here, I would highly recommend booking a room with an outdoor private hot spring called SAKURA.  Only the room has a large private outdoor one.  The others have indoor private ones only.  Then there are wonderful indoor and outdoor communal hot springs on-site.  Don't forget to try them.  All of them are open from 15:00-23:00.  *If you have tattoos, you may not be permitted to use the communal bathing area.  Then if you don't want to sleep on Japanese-style mattresses in tatami rooms, I wouldn't recommend this property as there is no room with western beds on tatami mats.  Then all of the amenities are taken care of including minimum toiletries, yukatas, a Japanese tea set, and bottled water, etc.   The free WiFi reception was good in the property.  Room service is not available.  There is a vending machine for drinks.  There is no bar, no lounge, and no library to chill out at while having coffee.  That's too bad.  Then there is no convenience store nearby.  You might want to buy your necessities before coming here.  *Food and drinks from outside are prohibited except baby food.  Then Akizuki Spa Ryokan Seiryuan is not a universal design but a wheelchair is available for borrowing.  There are some steps in-house.  If you bring people with weak feet, you might want to inform the staff in advance as they can arrange a room near the front desk.  Then authentic kaiseki food for dinner and breakfast was just divine.  The food is top-notch.  It may be a bit challenging for the western palate but this ryokan is one of the well-known gourmet ryokans in Kyushu.  You should try it.  You can enjoy food while viewing an amazing garden.  All meals are served in a private room in a Japanese-style banquet hall.  If you are a solo traveler, they are served in your room.  The portion tends to be average.  *Please note that inform the staff when you book a room with meals if you have any food allergies or dietary needs.  They probably wouldn't be able to prepare alternative food if you request on that day.  Then there wouldn't be nice restaurants around the property.  The location is out of the way.  You may want to book a room including meals.  Then after meals, don't forget to take a walk in the garden.  It is indescribably beautiful.  If you are going to stay here, you may want to check in earlier and explore in-house.  Then all staff is sophisticated, elegant, and professional, but be mindful and respectful of the Japanese traditions here as it's a very traditional accommodation.  They kindly prepared hot water bottles in Futons on Tatami mats in the winter season before going to bed.  That's a nice arrangement.  Then access to the property wouldn't be easy from Hakata city.  It takes 2 hours by train and bus.  Refer to the below.  However, you won't regret visiting here.  The property must leave a lasting impression.  Have a nice trip!  Welcome to receive any questions about the property from the below space.  *All information is as of the date that I posted on my blog.  **Check-in and out times 3:00 PM/10:30 AM You need to inform staff of your expected arrival time in advance.  Check Availability and Pricing for Akizuki Spa Ryokan Seiryuan on Booking.com or Agoda

*****How to go to Akizuki Spa Ryokan Seiryuan*****
1. Take a Kagoshima Line at

Hakata Station

and get off at

Kiyama Station

.
You can get on both rapid or local trains.  It takes Rapid 25min or Local 45min.

2. Take an Amagi Line at Kiyama Station and get off at

Amagi station

.
The station is the last stop for the line.

3. Turn left after you exit the ticket gate.
Then go to the bus stop of Amagi Kanko Bus.

4. Get on an Amagi Kanko Bus and get off at

Akizuki Bus Stop

.
It takes around 20min from Amagi Station. 

Refer to the bus timetable

.
*Mon to Sat in the black.  Sun & Public holiday in red.


If this is your first visit Fukuoka, you may be worried where you should get off,




so you may want to show the below Japanese sentence to a bus driver


when you get on a bus.  You wouldn't miss the bus stop even if you fall asleep.


秋月のバス停に着いたら、教えてください。


Please let me know when you reach "Akizuki Bus Stop"
5. Then walk around 10min from the bus stop to

the property.
Info about Akizuki Spa Ryokan Seiryuan
Style

Traditional Japanese Ryokan

Guest Rating

Superb 9.4

Estimated Price

49,680 JPY for 2 adults per room

Contact

 info@seiryuan.com

Internet Connection

Free WiFi in the ryokan

Facility Information

Wheelchairs are available in some areas




Pets are not allowed


The free parking lot is available 


Location

Akizuki Spa Ryokan Seiryuan's MAP

Access

Refer to the above

Address and TEL

〒838-0001 Fukuoka Prefecture, Asakura, Akizuki1058
Tel +81 946-25-0023

Official Homepage

Akizuki Spa Ryokan Seiyuan's HP

You may be interested in other places near Fukuoka.