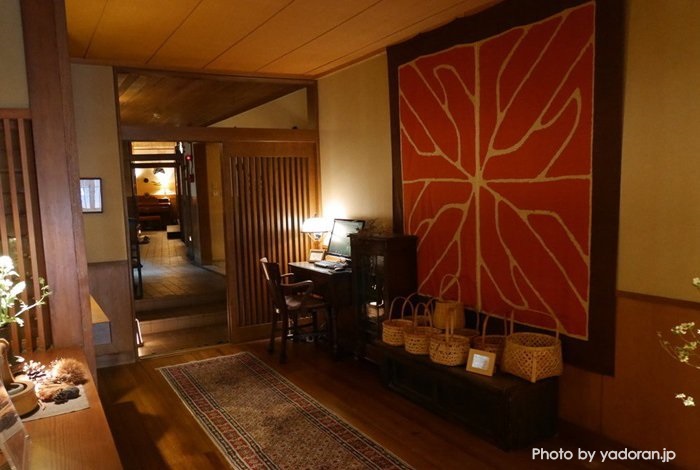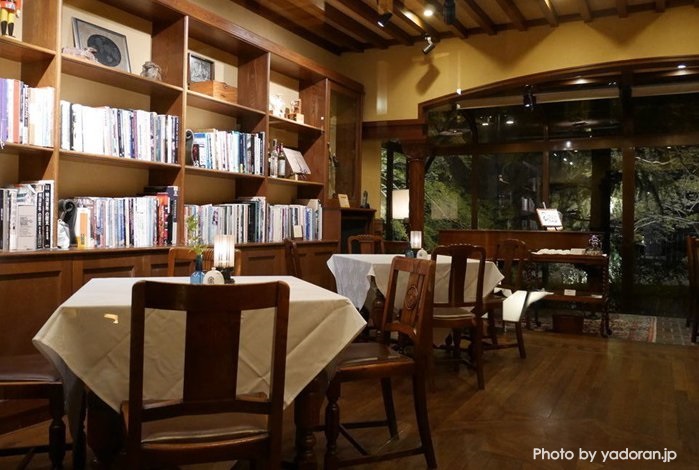 What kind of onsen ryokan is Arima Onsen Tosen Goshobo?
This is a boutique classic ryokan in Arima Onsen.  There are 20 rooms only.  If you are looking for a unique onsen ryokan adventure, I would recommend it.  On the other hand, if this is your first time staying at ryokans, I wouldn't recommend it.  Facilities tend to be outdated.  The property would be great for couples, groups, family, or solo travelers.  Once we entered the building, we felt nostalgic so much.  It's a lovely place, well-designed and decorated with much antique furniture.  You must be excited to explore in-house.  The ambiance is tranquil, charming, and quaint.
Is the location easy to access?
Yes, the property is located just a 5min-walk from Arima Onsen Station.  A free shuttle service is available.  You need to book it in advance.
Rooms I would recommend?
If you are going to stay here, I would recommend the Japanese-Style Superior Suite rooms called "Tenraku".  If you stay in Tenraku, you can use a private hot spring with a traditional garden for free.  You need to book it in advance.  It's really worth trying it.  You can appreciate the old-world beauty of the garden while soaking in the hot spring.  On the other hand, I wouldn't recommend others because they tend to be cramped.  Then if you don't want to sleep on Japanese-style mattresses in tatami rooms, you should book a room with twin beds on tatami mats.  Then this is a traditional wooden building.  It seems that the property has no latest soundproofing.  Your ear may sometimes catch some noise from outside, footsteps from upstairs, and people talking in the hallway, etc.  If you are a light sleeper, you might want to request a quiet room when you book.  Check Availability and Pricing for the ryokan on Booking.com or Agoda

How about toiletries & in-room amenities?
All of the amenities are taken care of including minimum toiletries, a green tea set, and yukatas.  Also, a DVD player and a humidifier were placed in our room.  The free WiFi reception was good.  I noticed that a PC was placed in the lobby to use someone.  Complimentary coffee is available at the library lounge on 1F.  Room service is not available.
How about In-house Facilities?
There is a wonderful library.  Complimentary champagne and baked cake were available before dinner at the library.  Then there are very unique indoor communal hot springs.  They are open from 15:00-9:30 the following morning.  Also, there are two private family hot springs.  One of them is for guests who stay at a suite room called Tenraku.   The other is an indoor private family hot spring.  Just a 3min-walk from the property.  All guests can book it whenever it's not occupied.  It costs 3,456JPY for 50min.  Two of them are open from 15:30-23:00.  *Please note that if you have tattoos and want to use the communal baths, use reserved private family ones instead.   Then Tosen Goshobo is not universal design and there is no lift.  If you bring people with weak feet, this is not.  I would rather recommend the sister inn, Hotel Hana Koyado.  There is room for wheelchair users.  Then there is a convenience store nearby.
How about meals?
The local food experience for dinner and breakfast was wonderful.  The portion tends to be average.  They have a nice wine list to complement the meal.  If you stay in rooms called "Tenraku", all meals are served in your room.  If you stay in other rooms, they are served in a dining area.  *Please note that inform the staff when you book a room with meals if you have any food allergies or dietary needs.  They probably wouldn't be able to prepare alternative food if you request on that day.  You need to check-in by 18:00 if you have dinner on the property.  Alternatively, I would recommend Restaurant Gosho Bessho in the sister inn, Arimasansoh Goshobessho, just a 10min-walk from Tocen Goshoboh.  Staff may be able to send you to the venue.  This is one of the best French restaurants in Japan.  If you are a gourmet or you love wine, you should try it.  You need to book a table in advance.  Alternatively, you can go out for meals as there are many local restaurants around there.

My impressions
The staff looked tired during the busy season.  If you expect 5-star hotel service, this is not.  If you want to relax in a tranquil atmosphere, you might want to avoid staying during Lunar New Year, late April to early May, weekends in Oct and Nov, and the end of the year and New Year holiday.  Have a nice trip!  Welcome to receive any questions about the property from the below space.  Check Availability and Pricing for the ryokan on Booking.com or Agoda
Info about Arima Onsen Tosen Goshobo
Style

Classic Japanese Ryokan

Check-in and out times


15:00/10:00

Estimated Price

32,000 JPY for 2 adults per room

Contact E-mail


Fill the form in

 

Internet Connection

WiFi reception in the property


Facility Information

Wheelchairs are not available




Pets are not allowed


The free parking lot is available 


Location

Arima Onsen Tocen Goshobo's MAP

Access

60min by train from Osaka
30min by train from Kobe
Free shuttle service from Arima Onsen Station

Address and TEL

〒651-1401 858 Arima-cho Kita-Ku Kobe Japan
Tel +81

Official Homepage

Arima Onsen Tocen Goshobo's HP
*All information above is as of the date that I posted on my blog.
You may be interested in other places near Arima Onsen.