What kind of onsen ryokan is Nishimuraya Honkan?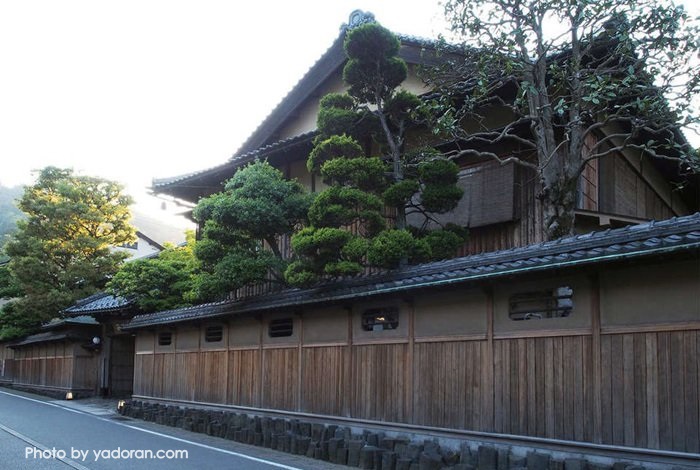 This is like a cultural museum. If you are looking for an authentic ryokan adventure in Kinosaki Onsen, you should stay here.  This is one of the top-notch ryokans in Japan.  Perhaps if you are keen on Japanese architecture, traditional gardens, and kaiseki food, etc., I would recommend it.  There are 34 rooms only.  Absolutely the ryokan completely emphasizes private experiences for each guest.   On the other hand, if you are looking for modern ryokans, I would rather recommend staying at the sister inn, Nishimuraya Hotel Shogetsu.   Once we entered the building, we felt that we were being pulled into old-Japan with the room and the garden all being perfectly Japanese.  The ambiance is tranquil, serene, and quaint.  The ryokan would be great for couples, solo travelers, and small groups.
Is the location easy to access?
Yes, it takes 15min walk from Kinosaki Onsen Station.  A free shuttle service is available from the station.  You need to book it in advance.  The location is perfect when you enjoy going on a hot spring hopping in Yukata whenever you like.  Free tickets for spa hopping are available.
Rooms I would recommend?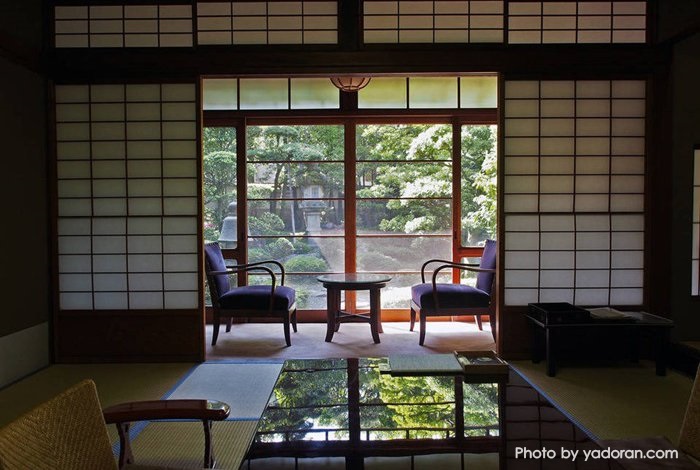 If you are going to stay here, I would recommend rooms with private outdoor baths.  Those baths are not hot spring, though.  We fully enjoyed our private one until check-out time.  The room is well maintained, clean, and cozy.  The décor is Japan minimalistic, but truly relaxing.  There is no room with western beds on tatami mats.  If you don't want to sleep on Japanese-style mattresses in tatami rooms, you might want to stay at the sister inn.
How about toiletries & in-room amenities?
All of the amenities are taken care of including minimum toiletries, yukatas, and a Japanese tea set, etc.  Room service is not available.  There is a convenience store nearby.  The free WiFi reception was good at the lobby lounge only.  I noticed that a PC was placed there to use someone.  Also, Nishimuraya Honkan is child-friendly.  Staff can provide yukatas, amenities, and meals for small children at additional charges.
How about In-house Facilities?
There are some wonderful communal indoor and outdoor hot springs in-house.  The water temperature tends to be high.  They are open from 5:30-10:30, 15:00-24:30.  Also, you can use communal hot springs in the sister inn, Nishimuraya Hotel Shogetsu.  Staff can send you to the venue, or you can go on foot, 15min walk.  Don't forget to try them.  Then the sister inn has 3 private family hot springs.  They are really amazing.  You need to book them in advance if you want to use.  They cost 8,640JPY for 70min.  Complimentary sparkling wine, bottled water, and toiletries, etc. are available.  *Please note that if you have tattoos and want to use the communal baths, use reserved private family ones instead, or book a room with a private bath.  Then Nishimuraya Honkan is not a universal design but I saw a wheelchair user at the lobby during my stay.  There is no lift.  If you bring people with weak feet, you may want to inform the staff in advance as they can arrange rooms on 1F.  Then bicycles are available for free on a first-come, first-served basis, and reservations cannot be made.
How about meals?
The authentic kaiseki food experience for dinner and breakfast was simply wonderful.  All food is served in your room.  It may be challenging for western palates.  The portion for dinner tends to be big.  Dinner starts from 18:00-19:00  *If you have dinner on the property, you need to check-in by 18:00.  *Please note that inform the staff when you book a room with meals if you have any food allergies.  They probably wouldn't be able to prepare alternative food if you request on that day.  Then if you prefer western food, I would rather recommend the restaurant "Ricca" in the sister inn.  You need to book a table in advance. 
My impressions
Most of the staff were professional, attentive, and helpful, but please be mindful and respectful of the Japanese traditions there as it's a very traditional accommodation.  Overall, you may feel a bit overpriced but it's well worth a visit if you love Japanese culture.  Have a nice trip!  Welcome to receive any questions about the property from the below space.   *You need to inform the staff of your expected arrival time and transportation means to the property in advance.   Check Availability and Pricing for the onsen ryokan on Booking.com or Agoda
Info about Nishimuraya Honkan
*All information above is as of the date that I posted on my blog.