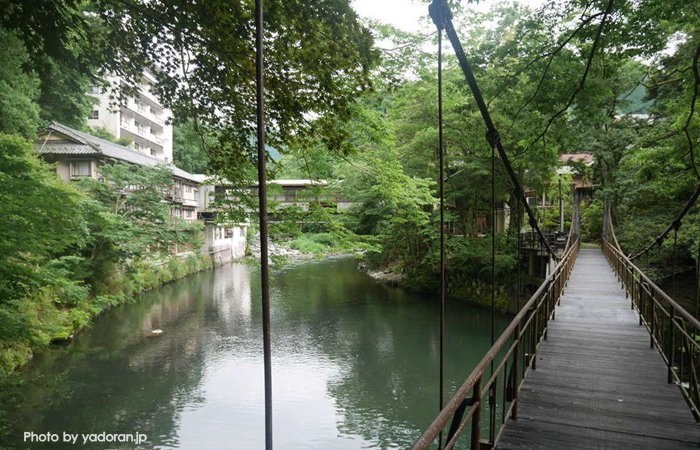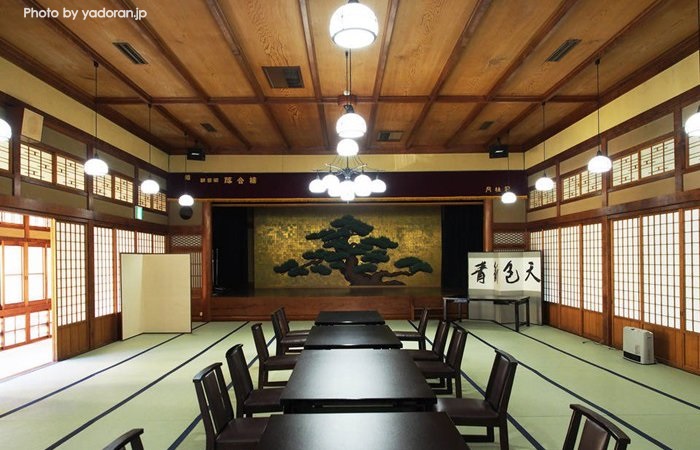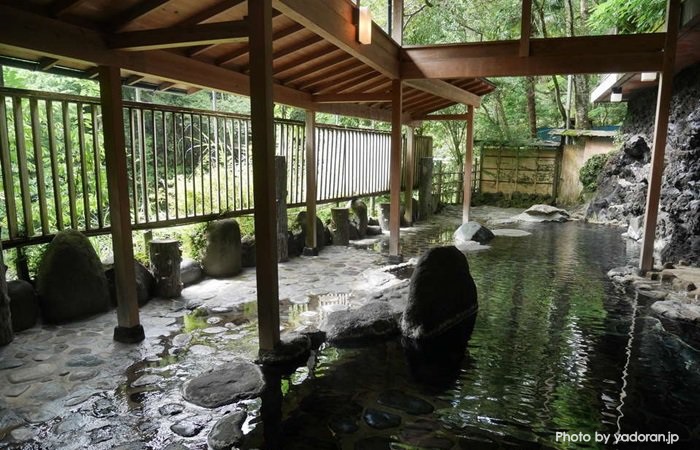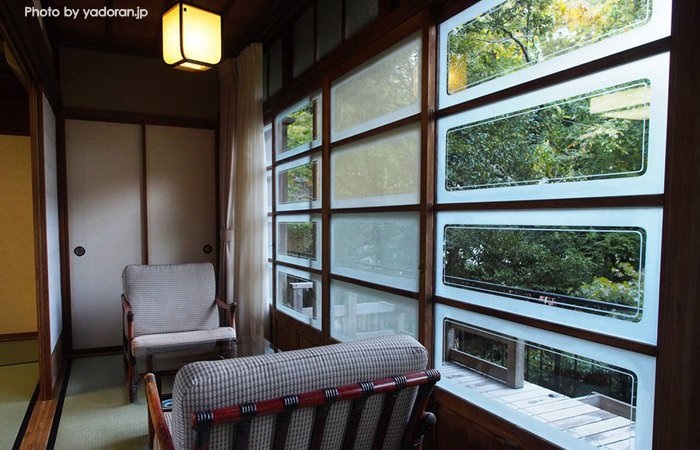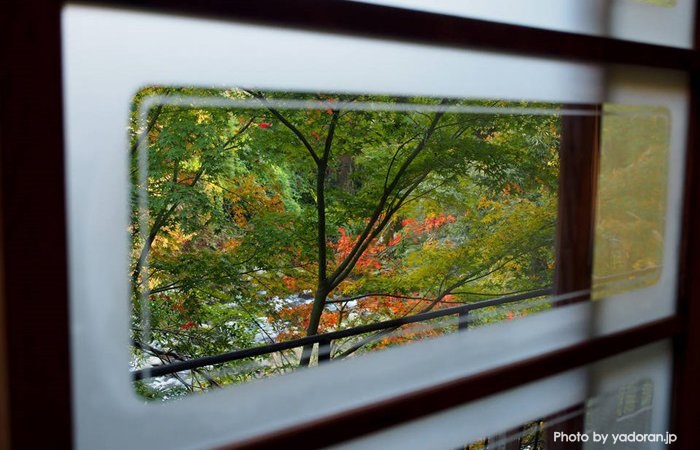 This is absolutely one of the top-notch ryokans in Japan.  If you are looking for small luxury authentic ryokans in IZU, I really think you should stay at Ochiairo.  The experience is pure Japan and should definitely be tried.  The property was amazingly renovated in Sep 2019.  Facilities tend to be the latest.  Perhaps, if you are a connoisseur of Japan, I would highly recommend it.  Everything, such as architecture, interior, decorations, and traditional gardens is impeccable.  There is no word to describe Ochiairo.  The ryokan has a special heritage value.  If you love Japanese culture, it's well worth staying at Ochiairo.  To be frank, before the renovation, the facility was outdated, but currently, it would be much comfortable.  The accommodation fee has almost doubled if compared to before, but we truly felt the luxury and authenticity at once.  The ambiance is serene, tranquil, and elegant.  The property would be great for couples, families, solo travelers, or small groups.  Also, this is child-friendly.  Staff can provide yukatas, meals, and tableware for children if you request in advance.   Then if you are a hot spring freak, you should book a room with a private outdoor hot spring.  There are 3 rooms with nice outdoor private ones on the property.  If you don't want to sleep on Japanese-style mattresses on tatami mats, you should book a room with twin beds.  If you love to see a well-kept traditional garden, you should book a room on 1F.  Then the traditional building has no soundproofing system.  My ear sometimes caught footsteps from upstairs and people talking in the hallways.  If you are a light sleeper, you may want to request a quiet room when you book.  Then all of the amenities are taken care of including enough toiletries, yukatas, a coffee mill with coffee beans, sweets, tea bags, and a complimentary mini-bar including beer, Japanese sake, milk, and fresh juice, etc.  If you request, staff restocks drinks for free.  There are skincare products in the bathroom.  You can travel light.  Room service is available.  Floor heating is installed.  A Free Wi-Fi reception was available.  There is no convenience store nearby.  Then there are indoor and outdoor unique communal hot springs with nice saunas.   You should try all of them.   Complimentary beer, fresh yuzu juice, and water, etc., are available at the communal bathing area.  All of them are open from 15:00-24:00, 3:00-11:00.  There is no private family bath.  If you have tattoos, you may not be permitted to use the communal bathing area.  You may want to book a room with a private one instead.  Then Ochiairo is almost universal design.  If you bring people with weak feet, you should book a room on 1F and inform the staff in advance as they can arrange a room near the front desk.  Wheelchairs are available for borrowing.  Then the free property tour is held from 10:00 AM every day.  If you are keen on Japanese culture, you should join it.  That's interesting.  Then authentic kaiseki cuisine for dinner and breakfast was just divine.  If you are a gourmet, you should try it.  All meals are basically served in a dining area.  After dinner, some rice balls were served for a night snack.  Dinner starts between 18:00 and 18:30.  If you have dinner on the property, you need to check-in by 20:00.  Breakfast starts between 8:00 and 8:30.  *Please note that inform the staff when you book a room with meals if you have any food allergies.  Alternatively, you can go out for dinner, but you need to take a taxi.  There are some local restaurants around Shuzenji Station.  If this is your first visit Shuzenji, you should ask the staff about recommended restaurants.  Actually, local papa-mama shops are closing early.  You may need to book a table in advance.  Then access to the property would be easy from Shuzenji Station.  Free shuttle service is available if you request in advance.  Alternatively, you can take a TOKAI BUS from the station.  Take the bus at the number 5 bus stop and get off at Yugashima Bus Stop.  It takes 30min from the station.  Then, a free shuttle service is available from the bus stop if you request in advance.  If this is your first visit IZU, you may want to show the below Japanese sentence to a bus driver when you get on a bus.
湯ヶ島のバス停に着いたら、教えてください。
Kindly let me know when you reach "Yugashima Bus Stop"
You wouldn't miss the bus stop even if you fall asleep.  Also, you can take a taxi from Shuzenji Station.  It costs around JPY2,500 and it takes 20min.    Have a nice trip!  Welcome to receive any questions about Ochiairo from the below space.  *Check-in and out times 3:00 PM/11:00 AM **All information is as of the date that I posted on my blog.  ***

Due to the coronavirus, the property is temporarily closed until the 6th of May, 2020

. 

The temporary closure has been extended until the 20th of May

.  Check Availability and Pricing for the property on Agoda or Booking.com
Info about Ochiairo
Style

Traditional Japanese Ryokan

Guest Rating

Superb 9.1

Estimated Price

80,000 JPY for 2 adults per room

Contact

info@ochiairou.com  

Internet Connection

Free WiFi in the property


Facility Information

Wheelchairs are available
Pets are not allowed
Free parking lot is available


Location

Ochiairo

's MAP

Access

 20min by TAXI from Shuzenji Station

Address and TEL

1887-1 Yugashima, Izu-shi,
Shizuoka 410-3206
Tel +81 558-85-0014

Official Homepage

Ochiairo's HP
You may be interested in other places near Izu, Shizuoka.